ME AND BOBBY MCGEE, WE WERE CRAZY IN LOVE LIKE FRAGILE HEROES UNDERCOVER OF THE NIGHT, UNTIL HE MET ELEANOR RIGBY.

---
SHE WAS BEAUTIFUL LIKE A SUMMER WINE AND HE SAID TO ME:
"IT´S ALL OVER NOW, BABY BLUE."
I ANSWERED: "YOU KNOW, I HEARD IT THROUGH THE GRAPEVINE, BUT I THOUGHT, THAT NOTHING CAN COME BETWEEN US, BECAUSE YOU´RE THE FIRST, THE LAST, MY EVERYTHING. YOU MAKE ME FEEL LIKE A NATURAL WOMAN!"
HE SAID: "BABY, OUR LOVE IS A LOSING GAME, BUT STILL GOT THE BLUES FOR YOU.
I SAID: "THANKYOU!"
HE LEFT WITH HER ACROSS THE 110TH STREET IN A LITTLE RED CORVETTE AND MY TEARS DRY ON THEIR OWN. BUT THAN I HEARD ON THE RADIO, THAT HE WAS UNDER PRESSURE IN SOLSBURY HILL. HE MET GOLDFINGER AND HIS COLD LITTLE HEART AND LOST! ALL HIS MONEY FOR NOTHING ON THE ROAD TO MANDALAY AND I THOUGHT: THAT´S NOT THE SHAPE OF MY HEART!
WELL, FOREVER IN BLUE JEANS AND ON MY OWN AGAIN, I WAS NOT GOING TO REHAB, I WAS CLIMBING UP TO WUTHERING HEIGHTS LIKE A GYPSY WHEN DOVES CRY, AND THERE I MET GEORGY PORGY AND HIS HUNGRY HEART. HE SAID:
"DON´T BELIEVE IN COWBOYS AND ANGELS, BETTER THINK, IT´S A MAN´S MAN´S MAN´S WORLD, BUT I COULD BE YOUR SUMMER SON!" I FELT AN INNER SMILE, WHEN WE WENT DOWN TO THE RIVER.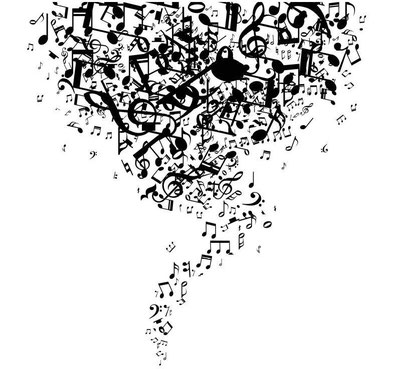 "LISTEN!" I SAID, "I AM WANTED DEAD OR ALIVE LIKE HURRICANE, BECAUSE YESTERDAY, WHEN THEY WERE TALKING ABOUT THE REVOLUTION, I SHOT THE SHERIFF, BUT I DID NOT SHOOT THE DEPUTY." AND I ASKED HIM: "ARE YOU STRONG ENOUGH TO BE MY MAN?"
HE SAID WITH WILD SCARE: "NO, I´M WALKING AWAY!"
I REALISED THAT AIN´T NO LOVE IN THE CITY, SO I GOT LOST IN MUSIK ON A RAINY NIGHT IN GEORGIA, FELT STREET LIFE AND IT STONED ME TO MY SOUL. I MET MR. BOJANGELS AND HE SAID: "LEAN ON ME LIKE BROTHERS IN ARMS, FEEL WARM LOVE, SAY A LITTLE PRAYER AND DON´T LOOK BACK IN ANGER."
I SAID: "SOMETIMES I FEEL LIKE LITTLE WATER SONG, WHERE DREAMS ARE MADE OF WATER, WHAT´S GOING ON?"
AND HE ANSWERED: "THAT´S LIFE! DON´T BE A WOMAN IN CHAINS, JUST KEEP ON MOVING, IT´S A LOVELY DAY, LET THE MUSIK PLAY AND GONNA FLY NOW!